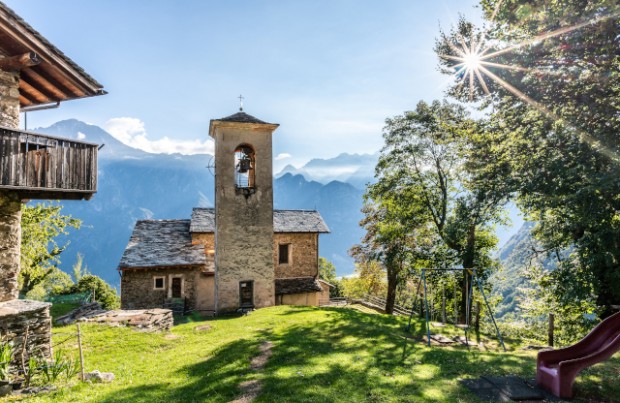 An excursion not to be missed in Autumn is undoubtedly the one that leads to the charming village of Paiedo in the territory of Samolaco. Autumn represents the perfect season in which to visit an environment with some exclusive panorama of Valchiavenna under the watchful eye of the southwestern face of Pizzo di Prata. Furthermore for anyone who adopts a "full" bike – that is one with a front fork and a rear piston – and possesses the fearless capacities of the downhill skier, there is the added possibility of a challenging, technical and exhilarating finale.
Heading off from the roundabout along the Provincial 2 Trivulzia road, we move into via Roma towards the cemetery and the Romanesque church of San Andrea (210m) where legend has it the martyrdom of San Fedele ...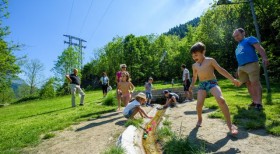 GENERATIONS OF GENUINE FUN
Getting there couldn't be simpler. Campodolcino, close by the Liro torrent, across from the camp site and before the road that leads to the hamlets of Starleggia and Splughetta, you'll find a ...
[
lesen sie mehr
]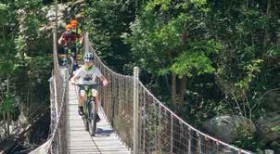 A really enjoyable outing to one of the most popular scenic spots in the entire valley.
by Salvatore Fontana
I thought long and hard about which might be an appropriate ...
[
lesen sie mehr
]