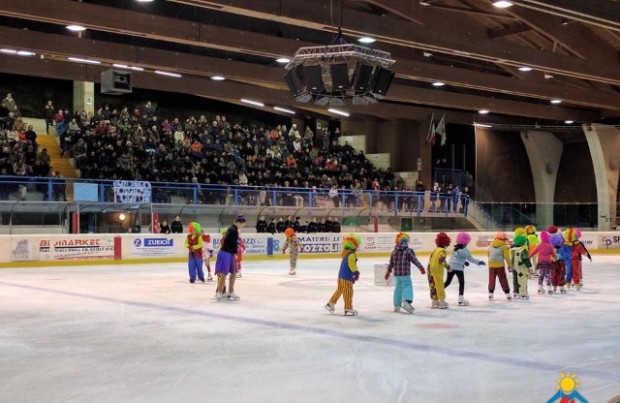 Fancy getting back on the ice? Look no further than Chiavenna's magnificent sports centre. Winter's well on the way and with it the skating rink near Pratogiano has burst back onto the scene. Great news for beginners and experts alike.
The covered facility means that this fantastic discipline continues whatever the weather and there's an impressive calendar of accompanying events in the pipeline too.  The organisation also has a rental scheme for the casual visitor. Yes the place is now well and truly alive – and there's lots to look forward to: synchronized skating is ever popular, competitive ice hockey, exhibitions, weekly discos and lots more. Alongside special rates for groups, young people and families, the centre has distributed coupons throughout the town ...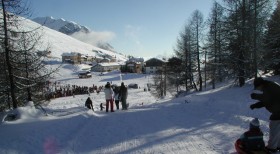 Neve come bianco, come luce e silenzio, copre e trasforma tutto il paesaggio, è divertimento ed allegria, gioco, sport e emozioni.
Durante l´inverno cime innevate e vasti pianori fanno da cornice a un paesaggio da favola, dove ...

[read more]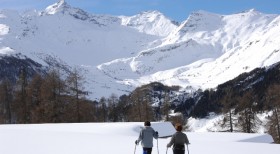 Campodolcino imbiancata dalla neve, dai prati in bassa quota fin su sulle cime oltre i 3000 metri offre uno spettacolo indimenticabile ai tanti turisti di passaggio.
Passo dopo passo, ora dopo ora, le montagne ci parlano ed ogni scorcio ...

[read more]