The new entrance of the Park is in Via IV Novembre (where the Chiavenna´s cemetery is located).

Rising on the eastern edge of Chiavenna are two hills "Paradiso" and "Castellaccio", both providing a magnificent panorama over the city and the surrounding countryside.

These two hills make up a botanic and archaeological park of the same name that is a part of a larger, protected natural reserve area called "Marmitte dei Giganti".

Remains of Chiavenna´s thousand year old fortress dominate the summit of this park which was established in 1955 and which today is part of the Museum of Valchiavenna.

The two hills, separated by the deep ravine of the "Caurga" , are joined by a spectacular foot-bridge and thanks to a dense ...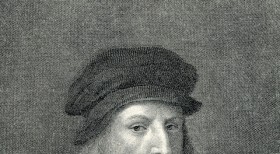 Veni vidi vinci!
 
By 2019 more than 500 years will have passed since the death of Leonardo da Vinci and all manner of events and initiatives are being prepared for the anniversary. It was actually on the 2nd May 1515 that ...
[
read more
]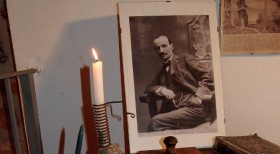 150 years on from his birth, Chiavenna faithfully celebrates the poet who brought us La Piccola Patria, an appreciation in verse of the places that were to bring due recognition to the writer's canon.