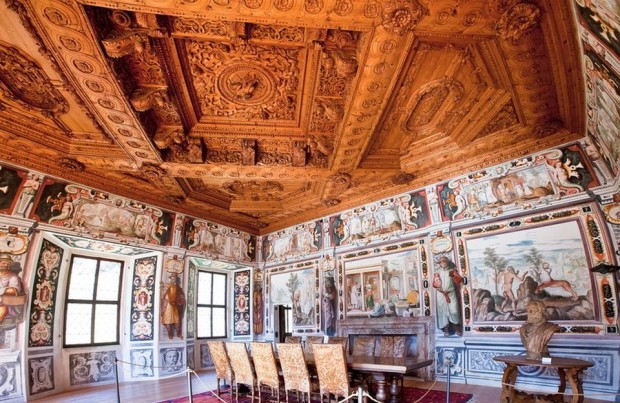 It is situated in the Prosto of Piuro locality, within two kilometres of Chiavenna, in the Bregaglia Valley. Built in the sixteenth century by two of the Vertemate brothers from one of the richest families of the small town, it is one of the most prestigious elegant houses of the Lombardy area.

It is the only building that survived the landslide of 1618, which submerged the village with lots of its inhabitants.

The palace is a very beautiful masterpiece of the Renaissance, immersed in a charming environment, which provides the real life story of a sixteenth-seventeenth-century aristocratic family.

The front of the palace is simple and essential, surrounded by light and functional spaces as well as the Italian garden with the fishpond ...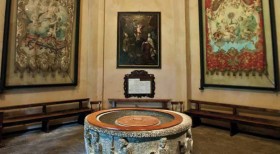 by Guido Scaramellini



For anyone with an interest in historical-artistic matters, the baptismal font of Chiavenna, annexed to the collegiate church of San Lorenzo, is an important point of reference for the Italian Romanesque. We ...

[

read more

]

The paintings on the buildings in Chiavenna&´s historic centre express both the taste and style of a cultured town whose grandeur is also evident in the magnificent frescoes that have resurfaced in recent years. That the historic centre of ...

[

read more

]