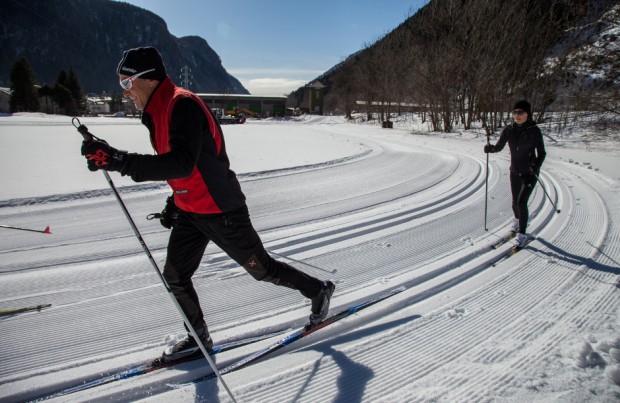 Cross-country skiing is a fine alternative to the on-piste action, and an excellent opportunity to maintain your fitness. Cycling and running might not have such appeal during the winter months but heading off along trails on narrow skis remains open to all.
But it is worth doing a little physical preparation first – just to warn muscles and joints what lies ahead!
There's plenty to appreciate not least nature at its purest all around. Sunkissed trails immersed within a snowladen landscape and surrounded by high Alpine peaks make infinite appeal, and in Valle Spluga there's a whole host of options. Campodolcino is an excellent start heading off along the right side of the valley bottom, and boasting two well-maintained crosscountry loops all offering ...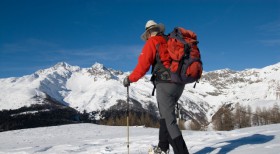 SNOW RACQUET TRAILS AROUND MADESIMO
 
Starting point: on the pathway which runs alongside the river, from the wooden bridge in front of the residence "Alla Gran Baita"
Arrival point: Via ...
[
lesen sie mehr
]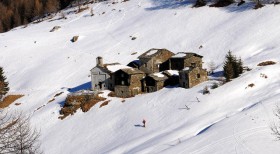 There are countless trails for hikers throughout Valle Spluga all year round, whether for the casual excursionist or indeed the connoisseur.

Anyone in search of broader horizons and moments of quiet reflection away from the mayhem ...

[lesen sie mehr]