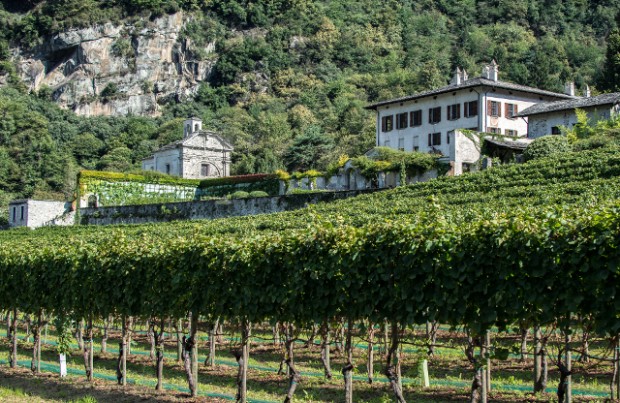 Within the walls surrounding one of the most celebrated Alpine Renaissance mansions,
close to the magnificent Acqua Fraggia waterfalls, is the vineyard at the Palazzo Vertemate Franchi, Piuro, representing a splendid example of returning to old times, values and land-use.

The stately home, complete with its much appreciated frescoes and inlaid ceilings forms an
integral part of Chiavenna's wealth of museums, having had the great fortune to survive the landslide of 1618 which devastated Piuro almost in its entirety.
The vineyard along with orchards, vegetable plots and chestnut woods remain a living testament to traditional cultivation over many a century. And it's the impressive surrounding wall – as much as the splendidly sunny ...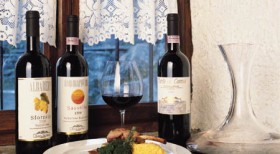 "Man kann nicht über die Provinz von Sondrio sprechen ohne sich auf die außerordentlichen Weine, die in diesem Gebiet seit Jahrhunderten produziert werden, zu beziehen. Schon der Dichter Vergil bezieht sich in den "Georgiche" Gedichten auf die ...

[lesen sie mehr]